Regain fresh and luminous skin, free of imperfections! Spotlight on the Hollywood Peel.
What is the Hollywood Spectra Peel?
The Hollywood Spectra (HS) is a single power ND: YAG Q-Switch laser coupled with a resonator. It has 4 wavelengths and a split handpiece used specifically for photo-rejuvenation, so it can treat many different indications.
It is the only device that can properly perform the genuine world-renowned Hollywood Peel™: a complete treatment that acts on the surface by spraying the skin's outermost layer, and treating in depth with the laser.
Its "peel" effect means it is an excellent technique for faster and more effective refreshing results than with other lasers. It's a simple, safe and effective treatment that provides consistent outcomes. It is used to treat all skin types (oily to dry/men and women), all ages, and in all seasons.
Indications:
Pigmented and solar lesions (hyperpigmentation, freckles, etc.)
Acne scars and other scars
Wrinkles, fine lines
Dilated pores
Redness
Skin texture issues
What happens at a session:
An initial consultation is required to examine the area to be treated. The doctor will also take time to explain the procedure and make the necessary adjustments for the treatment.
The doctor applies a topical light-activating lotion (CARBON PEEL™) containing activated carbon and soothing mineral oils, then leaves it to work for 12 minutes.
Then, the laser is directed over the entire face, which will have a warming effect, to contract the collagen fibers and stimulate neo-collagenesis
The second time it is directed onto the face, the laser will exfoliate all impurities. It pulverizes the carbon nanoparticles to remove dead skin cells and bacteria.
Results:
Results are immediate. Your skin may be slightly red, but this is temporary. In just 20 minutes, you will see your complexion become fresh and luminous and your skin regain its smooth and youthful appearance.
However, if you have dilated pores and large acne pimples, you will need to wait around 2 weeks before seeing results (but they do improve with subsequent sessions). It is advisable to apply SPF 50 sun protection on the days following the treatment.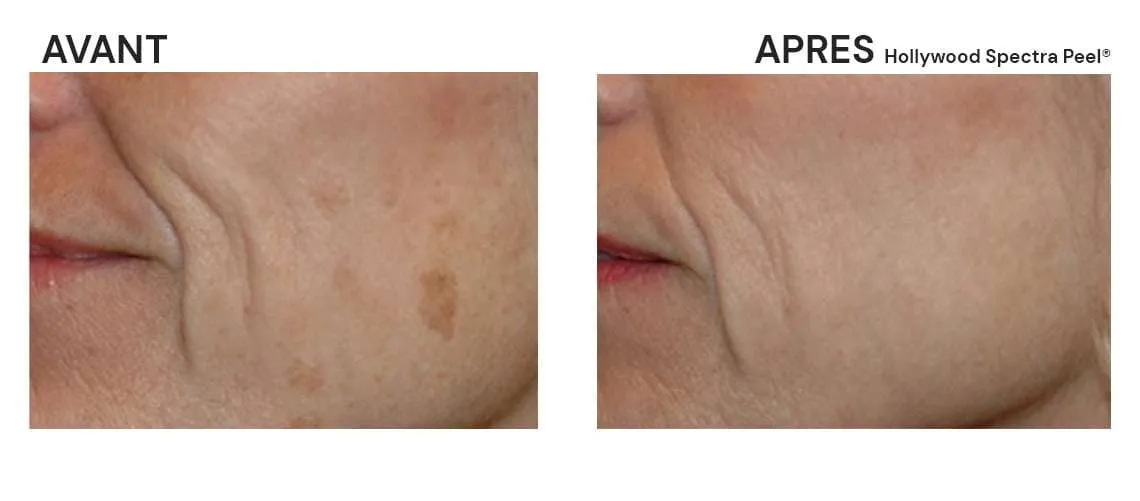 Contraindications:
Recent tan
Photosensitizing treatment (antibiotics, isotretinoin, immunosuppressant, etc.)
Use of cream containing Retinol or Retinoic acid
Pregnancy
Breastfeeding
| Price | |
| --- | --- |
| Face | 170 € |
| Face – Neck – Neckline | 270 € |
| Hands | 140 € |
Frequently Asked Questions